Cosmic Machine: deeply groovy 1970s French electronic music
: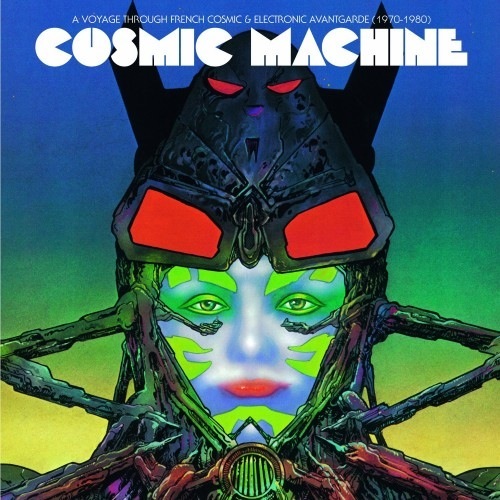 Cosmic Machine: A Voyage Across French Cosmic & Electronic Avantgarde (1970-1980)
is a fantastic new compilation showcasing the musical matrimony of experimental electronica with freaky disco. Among lesser known artists, you'll find tracks by Serge Gainsbourg, Frédéric Mercier (whose song above, "Spirit," was sampled by Jay Z), and Daniel Vangarde (DVWB) who just happens to be the father of Daft Punk's Thomas Bangalter. This underexposed genre of diverse dance (and some chill) music will delight fans of Giorgio Moroder, Daft Punk, Kraftwerk, and the history of the future.
Cosmic Machine: A Voyage Across French Cosmic & Electronic Avantgarde (1970-1980)