Giant NES Zelda map wall-hanging:
: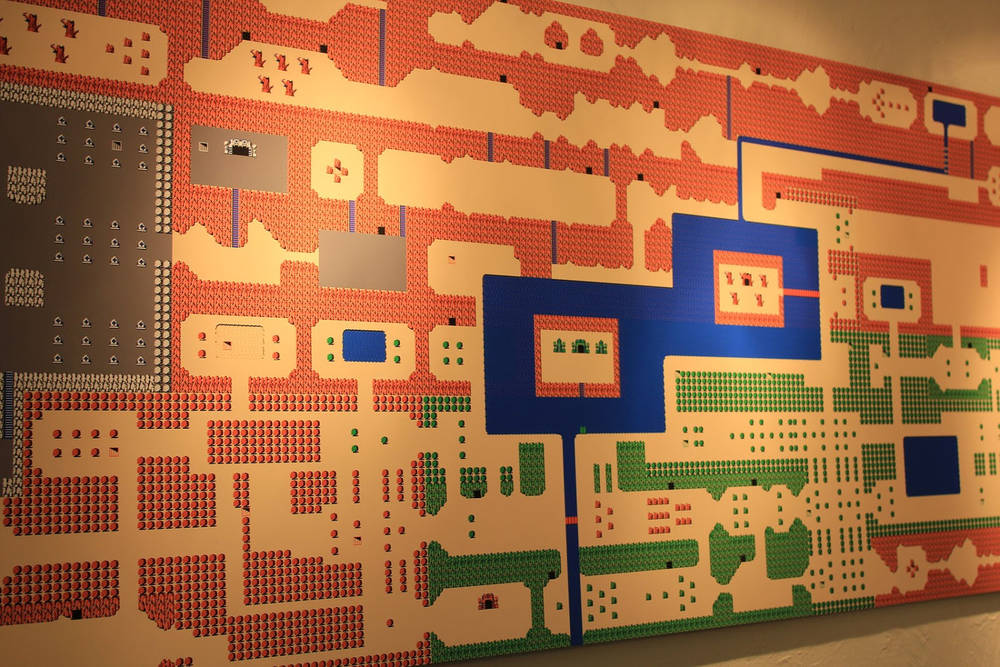 Etsy seller Packmania is selling this gigantic CAD$40 Legend of Zelda map/mural:
97x32" (8 FEET BY NEARLY 3 FEET!). Amazing wall mural of the map of The Legend of Zelda for the NES! This amazing centerpiece is printed on a heavy and durable fabric for indoor use. Extremely high quality and durable! Would make a perfect addition to a game room, kids room or man cave...OR pretty much anywhere. Totally unique and found only HERE.

HUGE 8 Foot Long Wall Mural of ZELDA for the NES Map
(
via Geekologie
)